Anchors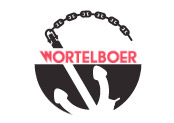 Anchors must be replaced now and then. Wortelboer knows that the customers need both good quality and quick shipment.
Having been in the shipping industry for more than 50 years, Wortelboer is a reliable partner for quick deliveries of all types and weights of anchors. They keep an enormous stock in Rotterdam and in China, which assures we can deliver the required anchors very quickly and to any port in the world!
P.N. Erichsen is the sole distributor in Denmark and the types of anchors we can deliver from stock are:
Conventional type anchors:
High Holding Power Anchors:
Super High Holding Power Anchors:
Click on the product names for further information
All materials used by Wortelboer are approved by any of the well-known class societies such as LLOYDS REGISTER OF SHIPPING, BUREAU VERITAS, RINA, DNV/GERMANISCHER LLOYD, RMRS and AMERICAN BUREAU OF SHIPPING and you will receive 100% authentic certificates with your order.
Contact us for further information or specific quote.