Wastewater Treatment

Efficiency and durability are standard requirements for machinery that is used within the maritime industry. Legislation to protect our environment is becoming more stringent every day, and poses new challenges in developing commercially viable products.
Fulfilling and exceeding the most demanding conditions forms the basis of HAMANN's design and production. Their compact Sewage Treatment Systems are cost-effective, with low maintenance. No membranes or filters involved – no handling for the crew.
This separates the Hamann system from their competitors.
Hamann produces all sizes of systems – from small systems for 8 POB up to big cruise-liners with thousands of passengers and their systems comply with all international rules and regulations.
P.N. Erichsen is the authorized Hamann AG distributor in Denmark, thus we are pleased to offer their extensive product range to our clients: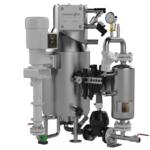 Small and light wastewater treatment systems for superyachts, commercial and naval vessels and offshore installations
The smallest and lightest sewage treatment plant on the market
Cost optimized, short lead times
Small package – big performance
Certified to IMO res. MEPC.227 (64), USCG and EU MED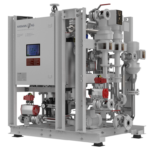 Versatile and powerful wastewater treatment systems for superyachts, ferries, cruise ships, commercial and naval vessels and offshore installations
The most versatile sewage treatment plants
Full customization options
Simple installation on board
Dismountable sewage treatment plants for easy retrofitting
Certified to IMO res. MEPC.227 (64), USCG and EU MED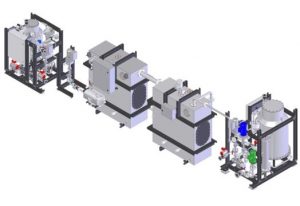 Advanced wastewater purification (AWP) systems for ferries and cruise ships operating in Alaskan waters or the Baltic sea
Modular design for flexible installation and small footprint
Low maintenance and ultimate reliability
Certified to IMO res. MEPC.227 (64) incl. Section 4.2 (MARPOL special areas) and EU MED
Compliant with US CFR Title 33 Part 159 Subpart E (Alaska)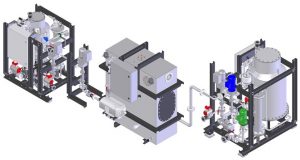 Advanced wastewater purification (AWP) systems for river cruise ships and other inland navigation vessels
Modular design for flexible installation and small footprint
Low maintenance and ultimate reliability
Certified to Commission Directive 2012/49/EU
Previous generations – HL-CONT Plus systems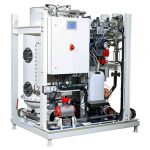 HL-CONT Plus 159(55) Wastewater Treatment Plants
Certified to IMO res. MEPC.159(55)
Current successor models: HL-CONT Plus
Download product flyer here: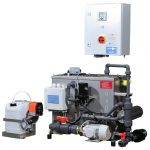 Super Mini Plus Wastewater Treatment Plants
Download product flyer here: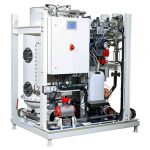 HL-CONT Plus 02 Slim Wastewater Treatment Plants
Download product flyer here:
All Hamann AG systems are designed and manufactured at their facility in Germany