Power Wrench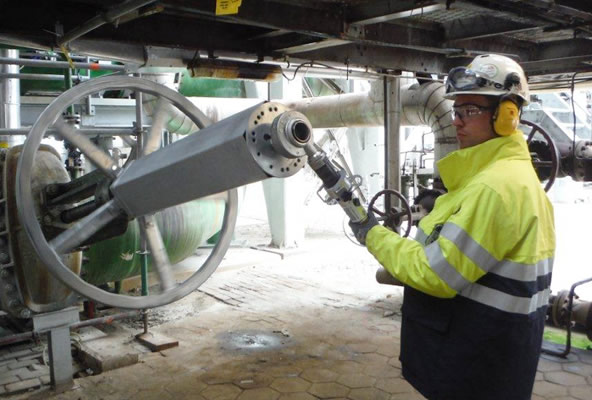 By using the Power Wrench portable pneumatic actuator, valves can be operated much faster than turning by hand. The Power Wrench can be used in any possible environment, on any multi-turn valve.
In addition, the Power Wrench is:
Easy and safe to handle and allows for a controlled build-up of torque and speed
Air driven and easy to connect to your plant network or stand-alone compressor
Ready for use on valves with rising spindles
A cost saving alternative for using multiple actuators, as only one single tool is needed for opening a wide range of valves!
Using the Power Wrench saves time and money. Even large valves can be operated in less than 10 minutes!
The Power Wrench is an operator friendly tool. It helps to avoid strained backs, sore muscles and user fatigue
The Power Wrench allows for faster valve operation in production processes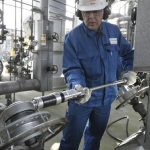 The Power Wrench portable valve actuator is connected to the valve by a universal Drive Plate that is easy to install and allows the operator to use one single Power Wrench for a wide variety of different valves.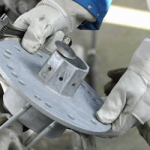 Drive Plates Drive Plates are bolted directly onto the valve's hand wheel or gearbox, keeping the valve completely intact. They fit to valve hand wheels of nearly all different diameters and shapes and can be installed permanently to multiple valves, still allowing manual operation.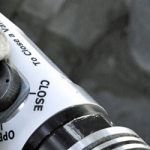 A variable speed control at the back of the handle on the Power Wrench allows smooth and convenient operation at the user's chosen comfort level and rotation can be easily changed between clockwise and counter-clockwise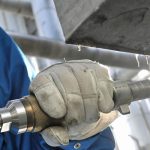 The Power Wrench portable valve actuator is air driven, thus it can also be used in an explosion proof area.